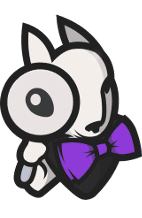 How to trace an email address @gmail.com @yahoo.com
Email address in the most popular programs such as Microsoft Outlook, Hotmail, Yahoo, Gmail, AOL , can be tracked by title. The service searches for information about mailboxes such as: @mail.ru, @yandex.ru, @gmail.com, @ya.ru, @inbox.ru, @list.ru, @bk.ru, @internet.ru.
What is an email header?
Every email you receive comes with headers. The headers contain information about the routing of the message and the source address of the message. Not all e-mail messages you receive will allow you to trace them back to their source point, and depending on how you send the messages, it depends on whether they can trace your source address. The headers do not contain any personal information. The most that the trace results will show you is the sender's IP address and the name of the computer that sent the e-mail. After viewing the trace information, you can find the original IP address to determine where the email was sent from. The IP address location information does NOT include the street name, house number, or phone number of the person on the other side of the monitor. The trace will most likely identify the city and Internet Service Provider that the sender used.
How to get the header to start the email tracking process?
Each email exchange program will be different depending on how you get to the parameters of the message. I'll cover the basics to start tracking; the rest is up to you.
Outlook 2010 and 2013; GMail; Yahoo!; Live.com; Hotmail.com; Outlook.com; AOL - Click "Action" and then "View Message Source".
You can see that regardless of the program, the headers are usually one click away.
Can you trace any email address?
Both yes and no. For example, someone who sends you a message to your hotmail account will show up in the X-Originating IP header section. However, someone who sends you a message from GMail will only be tracked by Google IP. We can help you find your forgotten email.
Find out the owner of the email
Have you ever had someone you know write to you from an unfamiliar email, trying to find out some confidential data, the secrecy of which can make a lot of difference? But is it someone you know? Perhaps behind that email is a good social engineer, using his skills in the black arts. Run the email address, finding out the name of the owner of the email, as well as the user's photo.
We can help you find phone numbers of emails.